Each year, National Water Week makes a splash across Australia, inspiring individuals, education providers, communities and organisations to work together to build community awareness and understanding of water-related issues.
It's an exciting time again for students to get creative for National Water Week's Poster Competition.
This year's National Water Week theme is:
'Water for me, water for all'
Primary schools from around our region are invited design wonderful posters to see if they can win $500 for their school in four year level categories. Winning artists also receive prizes for themselves along with many other artists receiving Honorable Mentions!

Poster Competition Information and Entry Criteria (154Kb)

Poster Competition Entry Form (158Kb)
Get creative and start working on your posters!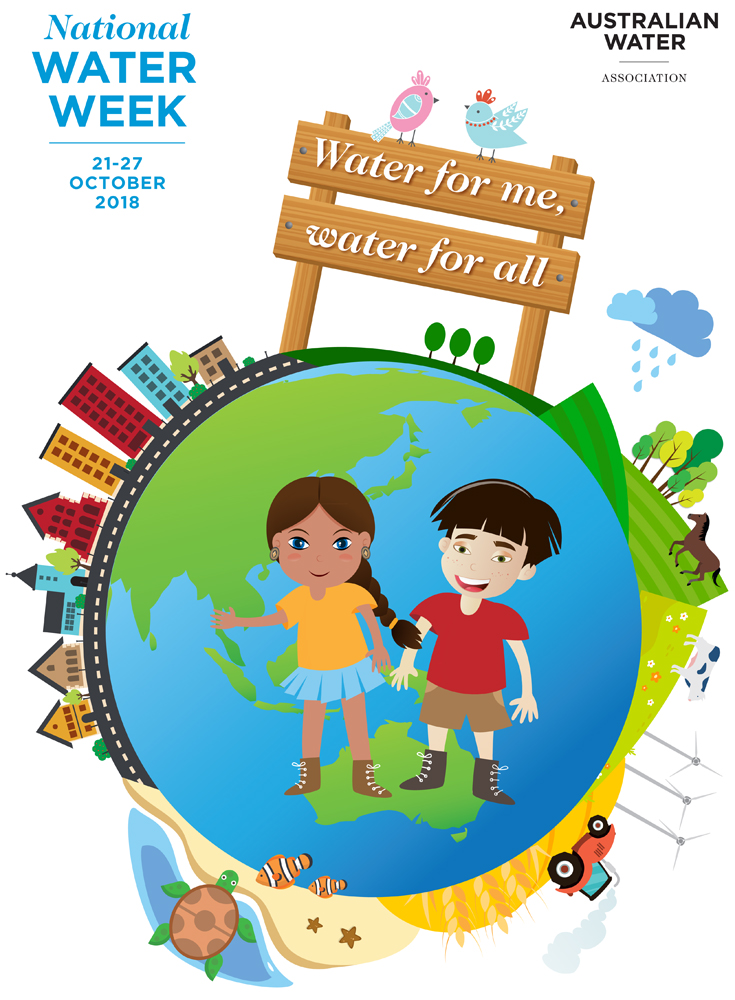 The 2017 National Water Week theme was
'Water - the Heart of our Culture'
We invited primary schools across our region to participate in the National Water Week Poster Competition. We received wonderful entries where students explored how water shapes our everyday lives through recreational activities, the natural world and our community values.
Congratulations to the following schools who won first prize in one of the four categories:
Tempy Primary School - Grade Prep
Murtoa P-12 College - Grades 1 & 2
Murtoa P-12 College - Grades 3 & 4
Minyip Primary School - Grades 5 & 6
Each school received a cheque for $500 to purchase items of their choice. The winning students also received several goodies for themselves.
A large number of students received honourable mentions for their outstanding poster creations!
View State National Water Week winners here!
2018 National Water Week calendar
We've created a 2018 calendar from the 2017 competition winning posters. Get in touch with us for your free copy.