We will develop and construct a new sewerage scheme to provide Goroke with a reliable and effective wastewater collection system. Construction of stage one is due to start in late 2019 and a further two stages are proposed. The sewerage scheme will also provide environmental benefits which was welcomed by the Environment Protection Authority.
The sewerage scheme will use existing septic tanks on property to help reduce landowner costs as we deliver a reliable and effective wastewater treatment process, contributing to the prosperity and future growth of the town.
These works are a result of West Wimmera Shire Council receiving feedback from Goroke residents about ongoing issues regarding the disposal of wastewater.
We are liaising directly with our customers and look forward to working with the Goroke community as we roll out this project that will not only contribute to the prosperity and liveability for customers, but also provide health and environmental benefits for the township.
Goroke Sewerage Scheme Boundary Map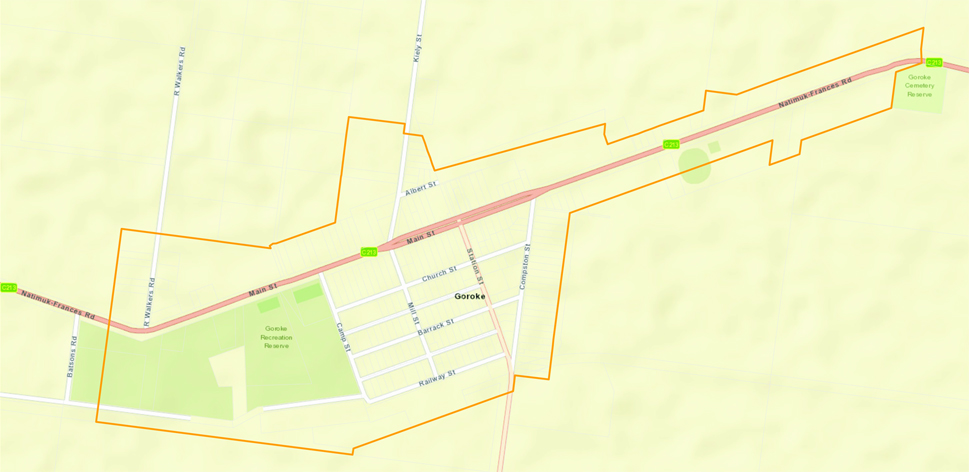 Goroke Sewerage Scheme - Summary of charges and timeframes

Media Release - GWMWater to improve the environmental health of Goroke

Frequently Asked Questions - Goroke Sewerage Scheme